This weekend was amazing! Saturday Morning I drove almost 2 hours to see someone special! It meant the world to me!
Once I got home I had to get ready for Wendy's Wedding! After changing my dress 4 times, I couldn't decide cause it was so hot out and I wanted to be comfortable, I was finally ready to go! We carpooled with some other friends at work and off we went to the wedding.
I don't have pics of that to share yet, but I do have some fun photo booth pics to share with you.
This is the photo booth that me and Wendy have helped to design and create with Ian and Tony so that we could both use it at our weddings. (If you don't remember Wendy works with me and for a whole year we have been planning our weddings together!)
Me and Amy
Me and Mandi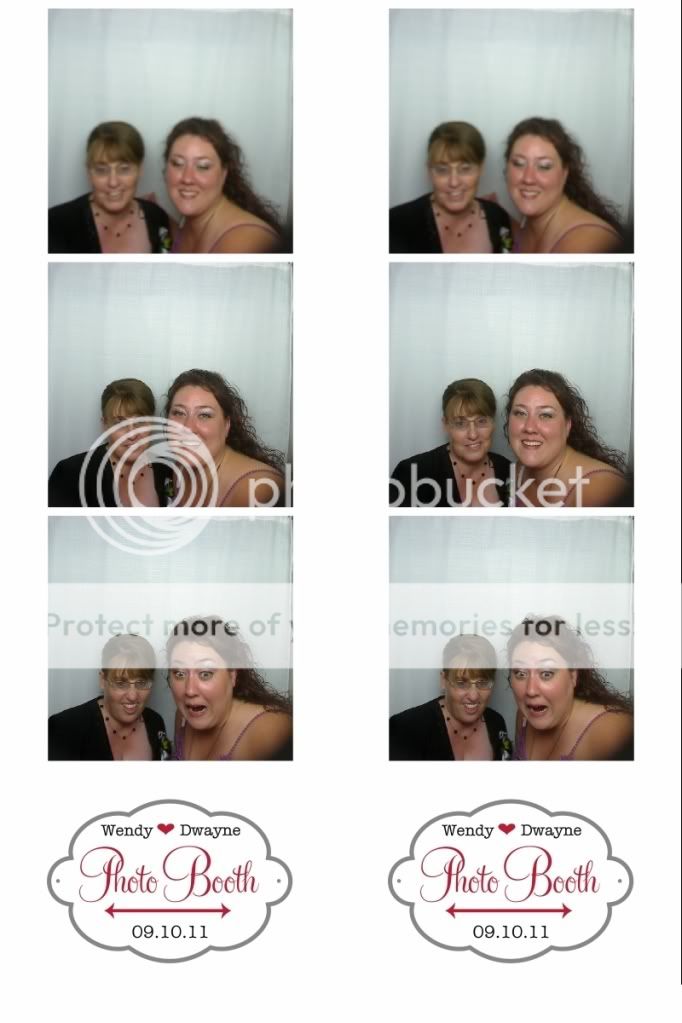 Me and Lieza (the brides mom)
Me and Ian (My photographer)
Me, Amber, Dan, Ian, Andy
What am I doing with my eyes in this one??? lol
The other Completely awesome thing that happened was I got to meet a famous person! My hand was shaking when I met him I could barely shake his hand, lol!
If you don't already know I am a huge UFC fan! We order as many fights as we can! I love it!
So I'm sitting at the reception eating dinner and all of the sudden I look up and the guy next to me is like "hey, Isn't that
Sean Sherk
?" What???? Are you kidding me???? It was him. He was at the wedding next door but knew some people at our wedding also. The people he knew at our wedding is the brother in law to my friend so he brought me and my dad over to meet him! WOOOOOHOOOO!!!!!
Yes, he is that short, I'm slouching down. AHHHHHHH! It was awesome! He's a big deal cause he's from Minnesota and theres not very many fighters in UFC from MN. Brock Lesner may be the most famous, But Sean Sherk is by far the best fighter we have from here! Here's his
page on UFC.
So yes my weekend was great. Then Sunday I slept most of the day catching up on some zzzzzz's and recuperating.
Now I need to catch up this week on the two class's I'm doing!
Hope you all had a good weekend, and remembered 9-11.