I don't have any yearbooks. Through the many times that I've moved (10 times in 10) years they have all been lost. It makes me sad, but its over now and theres nothing I can do. My sister has all of hers so I can still see the pictures, which is exactly what I did Saturday with her when we hung out.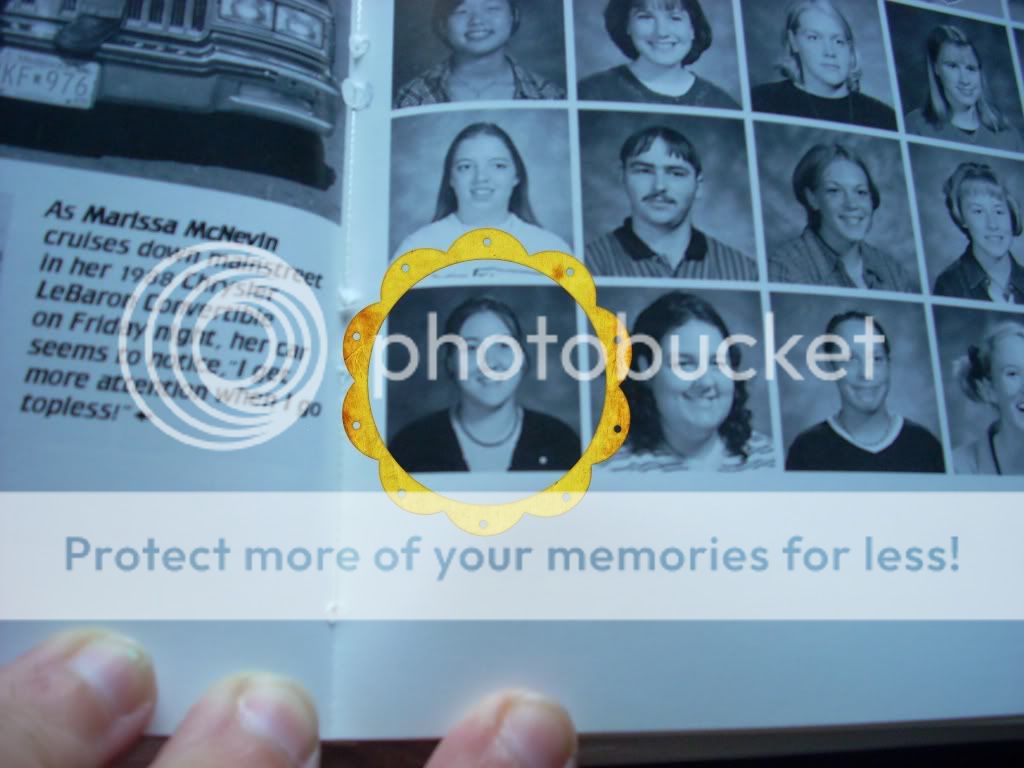 This is me Junior year. Its not that bad of a picture I guess, it could be alot worse.
This is chad Junior year. My best oldest friend.(known each other since we were 7) You have heard me speak about him many times.
We still look exactly the same right? C'mon... lol!
This is the picture they used for my senior pics....what....???? My actual senior photos are amazing. Sometime I should scan them in so you can see them.
This picture is so funny. I never hung with the cool crowd but somehow managed to make it into one of the spreads they did senior year. Me and Cassandra who were "twins". We really do look alike tho don't we? Our hair is even dyed and faded the same lol!
Lets see your year book pictures. I challenge you to post them!!!!! Leave me a link in the comments section, I would love to see your photos!