Our ceremony was the most special part of the whole day! (obviously right) It was short and heartfelt. It was exactly us and helped us to remember everyone important to us who could not be there with us. I am so happy to have caught it all on video!
Me and my mom and step dad made the back drop. I loved it so much! My mom is going to use it as the backing to the quilt she is making me with all of the bunting.
Valdo walked in his sister in law and neice.
My oldest friend Chad walked my mom down.
These two were so adorable through the whole thing. After rehearsal Addie came up to us and said " I think he likes me you guys...." so sweet!
I swore I was going to try and not cry. I could not help it though. My lip was quivering and my chest got tight as soon as I heard my song start to play. I held it together as much as I could and with some deep breaths managed to make it down the aisle. It really flew by too fast. I'm going to hang on to the feelings from that day as long as I can and cherish every minute we had celebrating that day!
My sister gave the most beautiful reading! I loved the words and she did it so perfectly!
When I went put Valdos ring on his finger I had the wrong hand. I don't know what I was thinking. My mom says In a loud whisper "val thats the wrong hand." It made us all giggle and made a moment for us to remember always.
Our unity ceremony was important to Valdo and I. It represented all of those who could not be with us that day including Valdo's parents and my Grand father. I loved the tree and that it was something of my grandpa's we could use.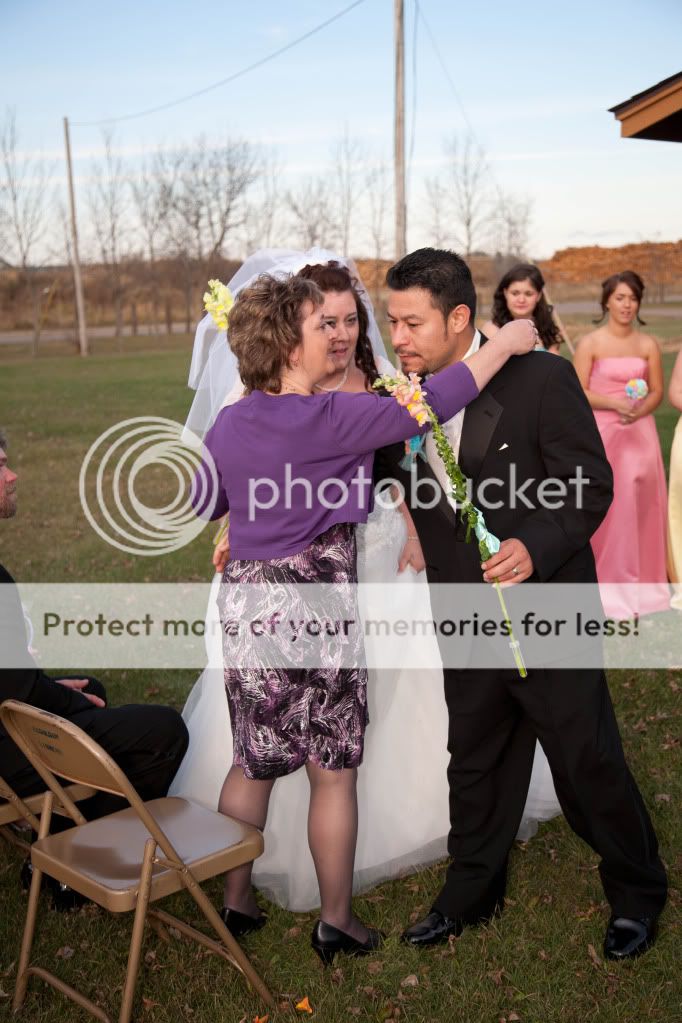 Mr. and Mrs. Lopez!!!!! We were both so happy and so emotional! crying and trying not to cry through out the whole ceremony! Valdo was extra emotional and I felt so sad for him! He was missing his parents! I really felt sad but I know they were there in spirit!
Oh what sweet sweet memories I am taking from that day! all of our loved ones there sharing the special moments with us. The heartfelt words and prayers that were spoken! It was pure magic!