I have decided this year to add a new feature to my blog. 52 weeks of crafts. My plan is to work at creating one craft a week and sharing it with you all here. I decided I wanted to do this project to help me create more. To help me work on crafts I otherwise may not have attempted. To force myself to be more creative and accountable.
I have started a list on
Pinterest
of crafts I would like to complete. The list still has room so that this year as I see things I like I can add them in. The list is also flexible to change as I find that flexibility is the key to creating and completeing long projects.
To start off week one I want to share with you how to make yarn wrapped words.
I found this on
Giddy Giddy blog
. I hope you enjoy this project and will follow along with this year in my crafting goals.
Supplies needed:
Yarn
Pipe cleaners
Scissors
And maybe a movie to watch while working on this.
Begin to wrap, twist, and bend the pipe cleaners in to the word you want. You may use one or two pipe cleaners for width. I use the width of one and then added to the ends to form the next letter.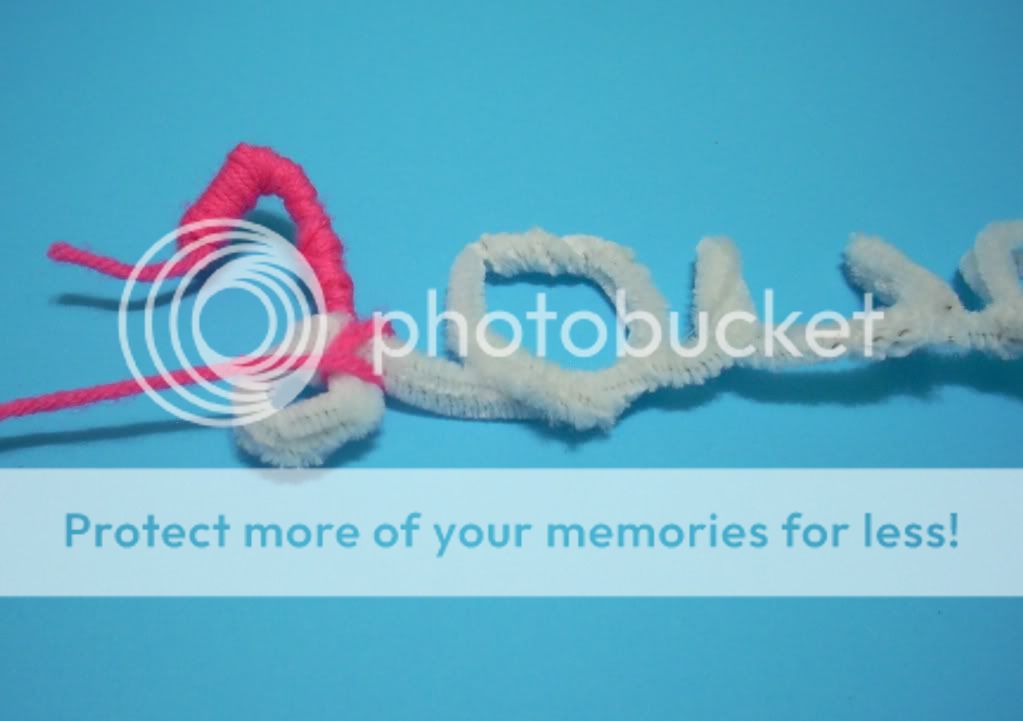 Once your word is formed begin to wrap yarn around one end. I left the tails hanging out because I think it adds more character but you may cut these off if you like.
Continue wrapping your whole word. You may change colors as often or as little as you like. I choose to change roughly at each letter.
When you are finished you have a lovely yarn wrapped word to display as you like. I also think these would make great embellishments on scrapbook book pages. Be creative, there are many possibilities for these.
I have also created a link to 52 weeks of crafts in the right sidebar. Here you will be able to go and look at weeks past as long as you like.
I hope you enjoyed this, if you make one leave me a link, I would love to see them!