I have my March pages of Project Life to share with you today! I am still really loving this project alot! I love the pocket pages and I love the how I am sort of smashing the other pages!
So here we go with March...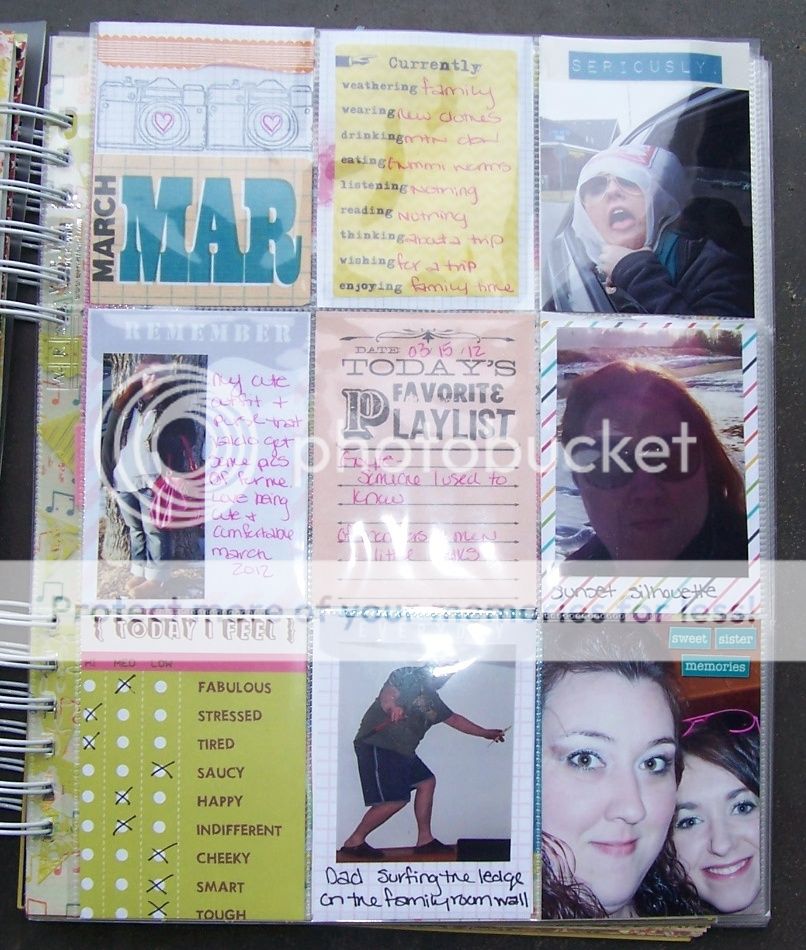 I am a little scared to work on April cause that was when I got Lupita, therefore I have more photos that month than any other. We shall see if I can fit them all it I guess!
Are you doing any sort of monthly project this year?