Wow, this was the hardest month for me so far! Really really hard! In April I got Lupita so I have an over load of photos that month, not to mention we were busy that month. Lots of weekends away and family time, a trip to zoo, an Easter. Really busy! So these pages are over loaded with photos and very little journaling and embellies this month. Here we go: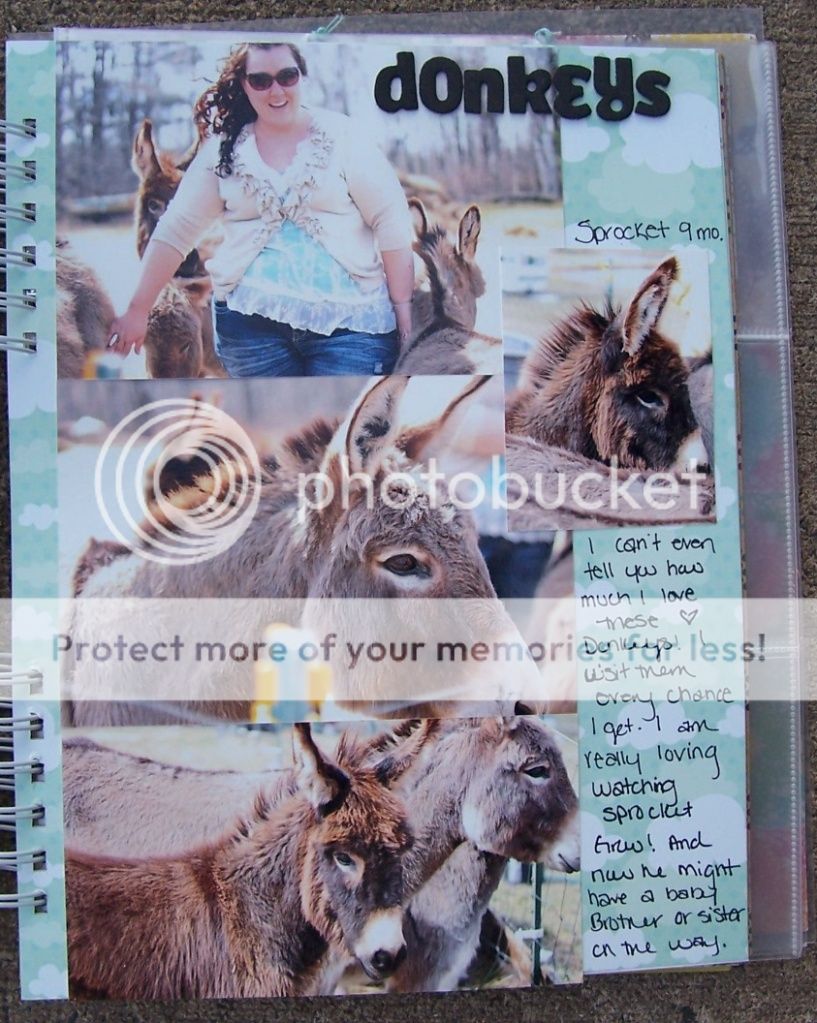 May will be alot calmer considering its already the 24th and I have snapped a total of 15 shots all month long!
I am still really loving this project! SO much!!! I love that the size is new for me, I rarely do anything in 8 1/2x11 and I think it's a nice change from 12x12. I am looking forward to doing this again next year and I have some ideas already forming for it!!!