Good morning ladies! I have a couple fun things to share with you today! First of all as I am sure all you scrapbookers know Saturday is National Scrapbooking Day. I am very excited about it! I plan to scrap the whole day!!!! But I wanted to share the fun with you all! So I have decided to create a few Challenges that will go up on my blog that day!!!
It will be just for fun to celebrate and get you motivated! I hope it does motivate you. I hope you take some time Saturday to just sit down and create and enjoy this Hobby we all love so much!
So keep your eye on my blog Saturday!!!!
Secondly I want to share the pages in Renee's travel journal I did. This is the last book i had to work in. I will be getting my book back shortly and then I will share one final update with my book all full.
If you want to go see my other travel journal posts, you can do that
here
.
So Here's all the pages I did in Renee's Book, except the wish page which is where we had to write a wish. I left that private.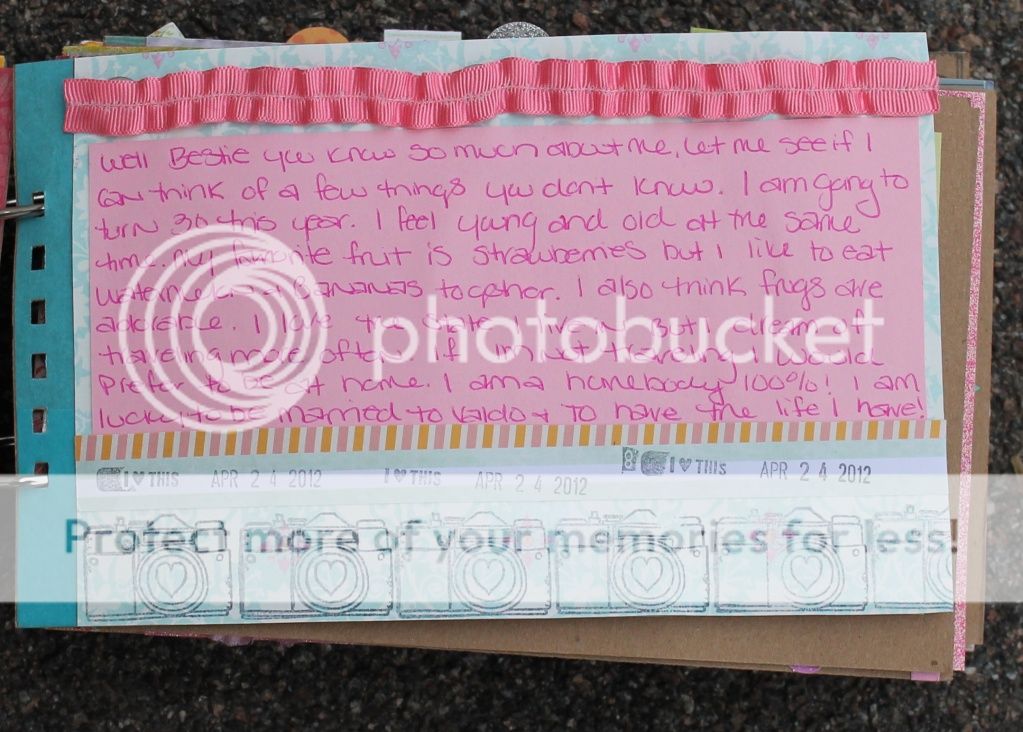 Your info done in your favorite colors or color combo.
A photo of you.
Post card from your state.
Favorite things to do in your city.
Sunsets in your city.
Quote you like.
Free page.
Doodle your name.
Things that make you smile.
I can't even tell you girls how fun this journal has been! I will try and sum it all up in a re-cap post once I get my book back. But it's been amazing. See you all tomorrow!