I'm so behind on blogging, I apologize! There has been alot going on and also my computer was broke for about a week and a half. But that hasn't stopped me from working on my mini I just haven't blogged it. Let's change that today. I want to share the first post of my pages today.
Here is my cover once more. I really do love the deer with the chevron, it's exactly what I wanted it to look like!!!
So the first page when you open my book is this lovely pocket page Carrie made for the kit. I added the small December calendar card to the pocket. Using the alphas I added the words so that it reads December Daily 2013. Then using a bit of the gold washi from the kit and a twopeas exclusive badge I finished the page.
Then the next two pages I just used a couple of cute diecut cards from the kit. The tree cut page I embellished with wood veneer stars and the tinsel glitter star at the top. The merry and bright cut page I simply backed with black paper in the kit.
On December fisrt we moved into our new apartment! It was awesome and it's all ours and things are really starting to take shape for us! On the isde with the photos I added in some small brown alphas to say home sweet home and some puffy star stickers. on the right side of the page I used one of the large journal spots to journal and some pretty glitter alphas to add the date. The gorgeous glittery tab is from the kit and the badge is from studio calico.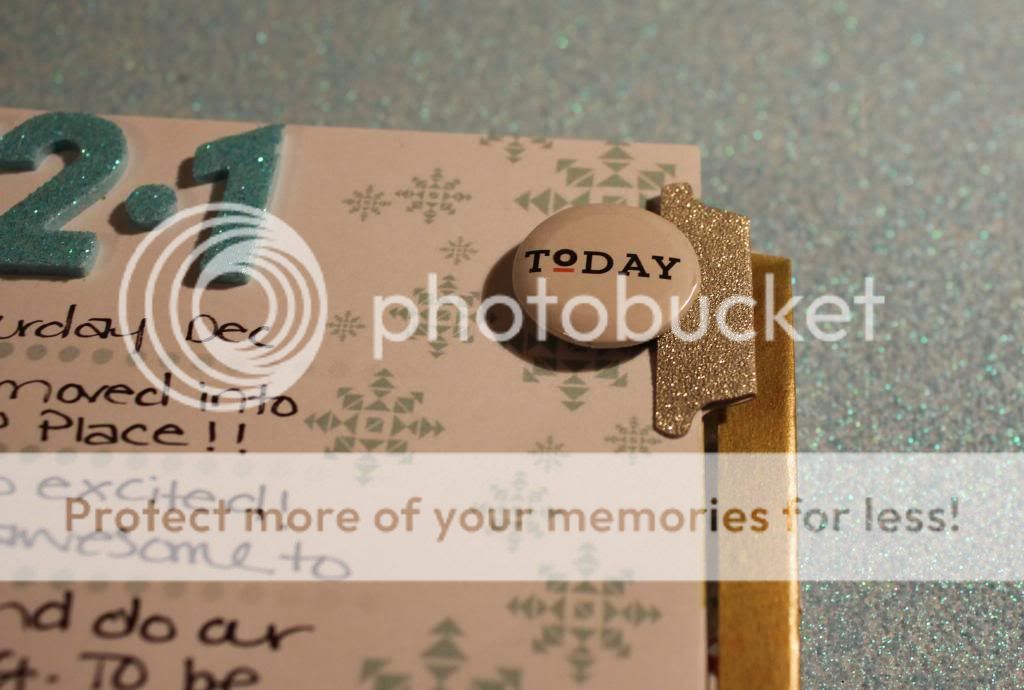 So there's the start to my book, I'll be back tomorrow with the next post of my pages!!!